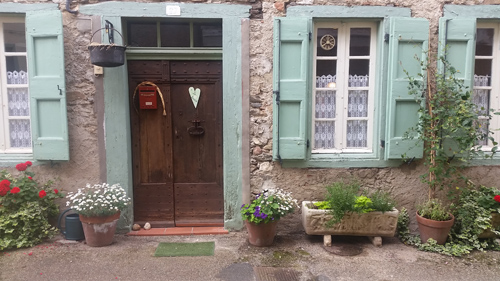 A week long creative retreat
at La Cascade, in Durfort, South of France,
with Anke Humpert
from June 28 to July 5, 2018
The workshop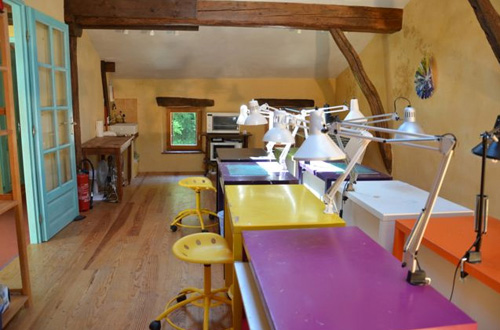 Being in a new and exciting environment is very special. Especially in the beautiful South of France, together with a bunch of like minded people! This could be a once in a lifetime experience and we will be able to create lasting memories. And to make it even more memorable, we will be working on a voyager capsule, a special vesel that cherishes and conserves YOUR experience at La Cascade. You will look forward to your studio time and your time to play. The voyager capsule will be constructed in a unique and personal way, lots of one of a kind surface treatments and mixed media techniques are taught in the process. The voyager capsule is a small sculpture, that is filled with YOUR unique memories. This is a brand new workshop especially designed for the La Cascade esperience!
The project: The voyager capsule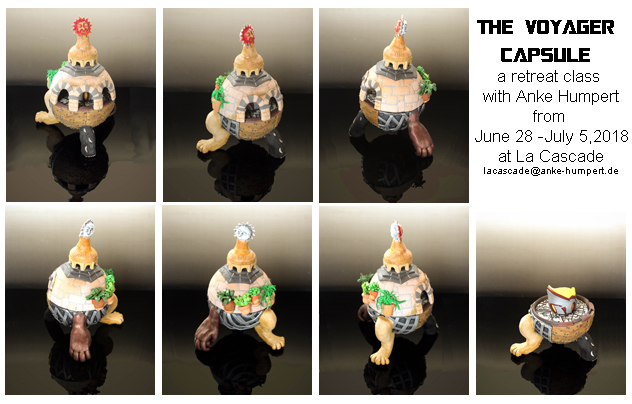 What is a voyager capsule? Well is is a crazy mixture of a Pensive (If you have not seen Dumbledore getting his thoughts out of his head you totally should! Have a look here) and a scrapbook, but in 3D. It is a special vessel that is there to conserve your memories of a trip or a special place. It will help you remember, in a fun and whimsy way. This particular voyager capsule, that I show here, is conserving my memories of a trip to Italy in 2017. I will explain how all the single elements came together at the workshop at La Cascade and show you how you will be able to make your very own one version of the voyager capsule. The time we will spend together in the South of France will be ideal to dive into this concept together and have fun with out finds and impressions.
The excursions (optional)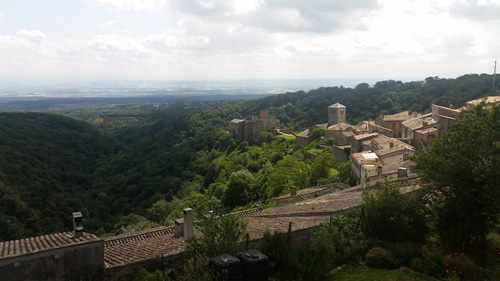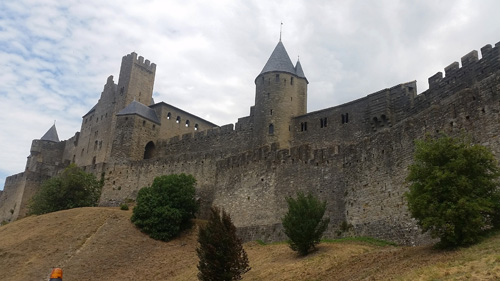 Albi - Cathedral and Toulouse Lautrec Museum
Medieval village of Soreze - famous Abbey School, the Dom Robert Tapestry Museum
Market in Revel.
The famous flea markets.

The Accommodations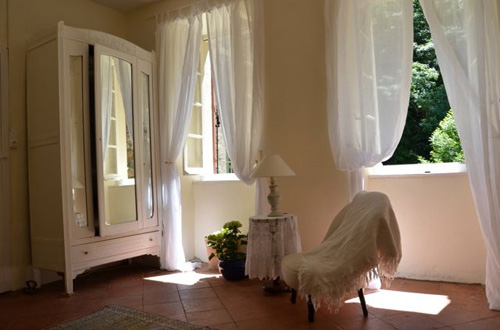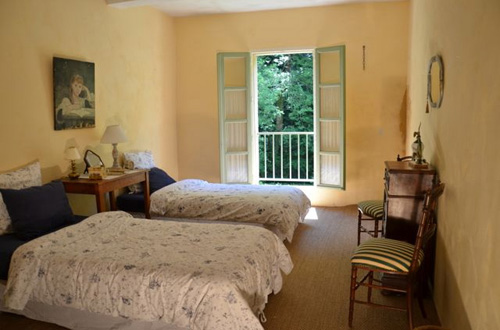 La Cascade's bedrooms are double occupancy (two twin beds) with three shared bathrooms. The beautiful new art studio is on the third floor and available to work in whenever you want. Living room, dining room, and a large outside terrace that goes down to the river are part of La Cascade. We have our own personal chef to provide delicious and healthy meals. The workshop price includes most meals.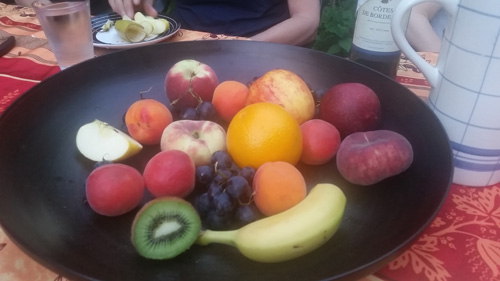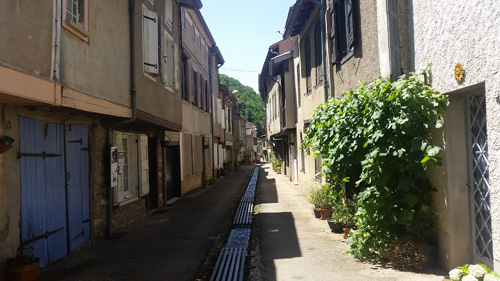 The location
Durfort, a medieval copper artisan village, approximately 45 minutes east of Toulouse. (The French estimate time rather than distance because distance could mean anything in terms of time on country roads)

| | |
| --- | --- |
| | Mediterranean beaches - 1 hr 30 minutes |
| | Lake - 10 minutes |
| | Nearest shops/restaurants - 5 minutes |
| | Airport - 1 hr 20 minutes to Toulouse airport in Blagnac |
The Price
Workshop price of $2100 includes:

| | |
| --- | --- |
| | Seven nights lodging at charming La Cascade - double occupancy |
| | All breakfasts, most lunches and dinners prepared by Chef Nese with fresh, local ingredients |
| | Workshop instruction and supplies |
| | Instructional time and 24 hour open studio time |
| | Afternoon or morning field trips (optional) and some shopping |

Price does not include:

| | |
| --- | --- |
| | airfare, trip insurance (required) |
| | shared rental car (approximately $200/person) |
| | the occasional meal and shopping |
Registration for the "A Voyager Capsule" retreat at La Cascade
| | |
| --- | --- |
| | $500 deposit will hold your space |
| | Registration limited to 8 participants |
| | After registration an info packet with detailed itinerary and more information will be mailed to you. |
| | Time: June 28 - July 5, 2018 in Durford, France. |
How do I sign up?
To sign up please contact Anke with all questions and to reserve a space at the retreat.




More Info about

here!